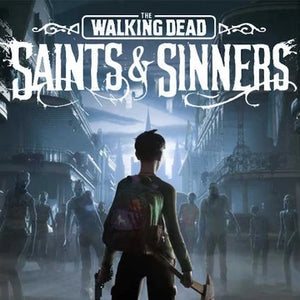 The Walking Dead: Saints & Sinners Review (PSVR)
This virtual reality first person shooter from Skydance Interactive; TWD: Saints & Sinners is possibly one of the most fun VR games I've played. From the story, to it's giant world, to all the RPG elements. It's one of the only VR games that feels full length. From choosing your voice, to skin color. I love how you can craft things, and store things you pick up in your backpack like Fallout. The world is creepy and the fighting is so genuine. My favorite is that you have the stab zombies in the head and physically have to pull your weapon out. The reloading the gun is a bit difficult, but that just adds to genuine feel. The whole experience is amazing and immersive. Definitely a must play for any VR gamers.
- FazeDefeatz "8/10"
How did you guys like The Walking Dead: Saints & Sinners?
Let us know in the comments!
www.Youtube.com/BlazinFaze
https://www.twitch.tv/everyoneshero_
---