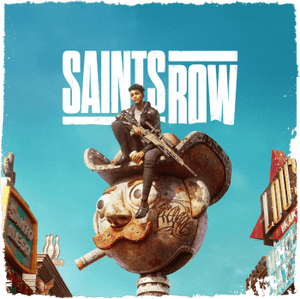 Saint's Row - Self Made Review (PS5)
The triumphant return of Volition's holy grail; Saint's Row: Self Made. Being a die hard fan of Saint's Row, I was all too excited to play this, regardless of it being a complete and utter reboot. The story was okay, it took a little too much of a reality spin and not much of the fun qwerky-ness the previous 2 games had. On one hand, your mission is to punch an alien in the face, and in this game, your mission is to rob a bank for rent money. So if you can get passed the realism, you'll love the game. There were times in the story where you could tell they were trying hard to cater to the younger audience. but it's easily brushed off, and didn't really ruin the experience. In fact, it was comical. I did feel like the main story was extremely short. If there weren't a million other things to do, the game would've only lasted a couple of hours. The gameplay was fun, exhilarating, felt like I was playing any good 'ol Saint's title. The boss customization was top notch like always. I wish the game forced you to utilize more of the features. I went through the whole game and didn't do a lot of things. Which says a lot, because I still DID a lot of things. For example; I think I did maybe one or two wanted missions. I never contacted a friend for help, I barely did any customization to the church, etc... It's the flair of open world and being able to have so many activity options but the main missions were so fun, I didn't even think to do anything else because it wasn't needed. I welcome reboots, because I personally like when I get to see the conclusion to something, rather than sequel upon sequel always wondering when I get to see the end. It's like a movie with no credits. I enjoyed the retelling of how the Saint's started. Even though it's not the crew we all love, they are still The Saint's. I hope we get a sequel.
- FazeDefeatz "7/10"
How did you guys like Saint's Row - Self Made?
Let us know in the comments!
www.Youtube.com/BlazinFaze
https://www.twitch.tv/everyoneshero_

---