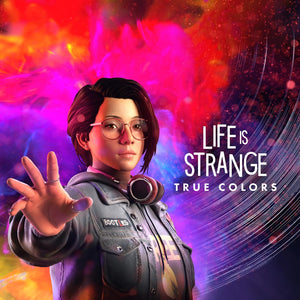 Life is Strange: True Colors Review (PS5)
The return of Square Enix's hit title: Life is Strange: True Colors lives up to the reputation the Life is Strange series has. It's still one of the best (my self labeled genre) Super Narrative games. It's only rivaled by Quantic Dreams (the creators of Detroit, Heavy Rain etc...) And TellTale. These games hit you hard from the music, the decisions you have to make and the consequences that come from it. It's not made to be full of action, it's made to tell a story. So if you're in for a story driven experience, it doesn't get much better than Life is Strange. The story is pretty short and one sided. The first two games had a lot of situations that ultimately built up to the finale, whereas this one seems to have one ultimate situation, with a little side story stuff. I was kinda disappointed in the choice of the power for this game. They executed it well, but I felt like the ultimate power of empathy is a bit lackluster. The only other down point, is when the story gets a little overly millennial, where it feels like they are trying too hard, but that's just the times. Overall it's not the best Life is Strange, but it lives up to the name.
- FazeDefeatz "7/10"
How did you guys like Life is Strange: True Colors?
Let us know in the comments!
www.Youtube.com/BlazinFaze
https://www.twitch.tv/everyoneshero_
---